Apprentice Of The Year Awards 2017 - Friday 10th November 2017
Congratulations to the Coventry & Warwickshire Chamber Training winners at the Apprentice Of The Year Awards 2017
Business Management, Marketing and Sales Apprentice of the Year: Natasha Adams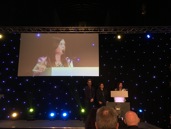 Natasha works in a pressurised environment and frequently works under pressure, however she remains both personable and calm and manages to juggle conflicting demands to ensure that the department meets its obligations to patients and the NHS.  She is exposed to a stressful medical environment and is always professional and able to respond quickly, solving problems to ensure that service provision is of high quality.  She is a dedicated and enthusiastic work colleague open to any challenge that presents itself. 
Child Development and Wellbeing Apprentice of the Year: Reece Pearson Nicholls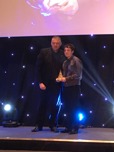 Reece has used his Apprenticeship to develop ideas and concepts in the design of children's learning and play activitie. He has also used his knowledge to develop techniques for communicating with children and parents/carers. With a natural aptitude for working with children, he became a keyworker within six months with special responsibility for particular children, liaising with parents and carers.
Sport and Leisure Apprentice of the Year: Carys Weaver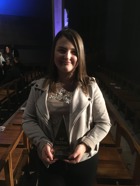 Carys has experience of competition work that relates across all industries.  She works under pressure and is always thinking of new concepts relevant to everyone.  Having developed a whole new set of personal skills such as confidence, communication, creativity, she also acts as a mentor for  junior apprentices and pre 16 learners who are embarking on a similar pathway.  
Hospitality and Catering Apprentice of the Year: Sarah Bomphrey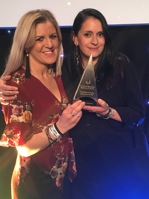 y
Sarah has applied the skills she has learnt in the apprenticeship to great benefit in the workplace, including the introduction of new services such as breakfast barbeques for club members, fine dining evenings, specialist themed nights and music events for which she designs specialist menus to match the event. She has also undertaken research to propose to senior management and club directors, which have been implemented.
We would like to congratulate all of our apprenticeship winners and best of luck in your chosen future career paths from the team at CWCT.