Apprenticeships - Are You Taking Advantage of the Apprenticeship Levy?
It is one year since the Apprenticeship Levy came into force, designed to create more apprenticeship opportunities within larger employers.  However it has been revealed that £1.28 billion of the £1.39 billion paid by levy paying employers is currently sitting unused.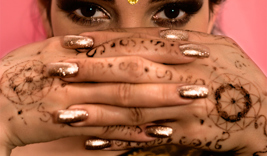 Apprenticeships are designed around the needs of employers and lead to nationally recognised qualifications which benefit the individual and the business as well.  You can use Apprenticeships to train both new and existing employees.
Have you considered recruiting an Apprentice?
We have a dedicated recruitment service to assist you in expanding your team with junior staff who can grow with the organisation.  Chamber Training will work with you to identify your needs, scope a role and recommend an appropriate Apprenticeship.  An Apprenticeship is a genuine job supported by an individually designed skills and development programme. 
Do you have existing staff looking to train?
Through an Apprenticeship, staff of any age can gain the knowledge, practical experience and wider skills to make a real difference in the workplace.  Training is a beneficial way to maximise efficiency and ensure employees remain happy and part of their organisation.
What Apprenticeships are available?
For staff working directly with the children…
Supporting Teaching and Learning in Schools Level 2 & 3
Playwork Level 2 & 3
Children and Young People's Workforce Level 2
Early Years Educator Level 3
And for office based staff…
Business Administration Level 2 & 3
Customer Service Level 2
Management Level 3
Accountancy Level 2 – 7
The Apprenticeship incorporates workplace observations and training workshops from our Coventry training centre, developing the skills and knowledge practitioners need to provide excellence.
Chamber Training are one of the top performing training providers in the area scoring an overall achievement rate of 84.5%, well above the national average of 67.7%.
For more information please contact Sophie Florance on 024 7623 1122 or email