Chamber Training's Partnership with One Million Mentors (1MM)
Next Steps Guidance for 16-25 year olds
Sign up for a Mentor for 1 hour / month for up to 12 months.
Coventry & Warwickshire Chamber of Commerce Training has partnered with One Million Mentors (1MM) to support students with personal and professional development. One Million Mentor's mission is to transform the process of mentoring for all in the UK and to train, recruit and connect a million mentors to a million young people in order to increase youth employability, support social action and help break down social barriers.
What do mentors do?
Mentors talk with you for 1 hour per month, for up to 12 months (in school, during a study period) to:
Inspire, support and encourage you to realise your potential
Build confidence and raise aspirations towards further education and the world of work
Support you with education, training and career choices
Help set clear goals, encourage learning, promote self-reliance and facilitate reflection
Signpost you to other appropriate sources of support and develop your networks
Who are the Mentors?
The Mentors are aged 25 and older, professional or retired professional from a wide range of sectors including accounting, public services, creative industries, technology and more, and will have undergone 1MM mentor training and DBS checks.
Who would benefit from mentoring?
Anyone would benefit from the support and insight of a mentor. If you are looking for advice about what to do next such as exploring future options in education or work then this is an excellent opportunity for you.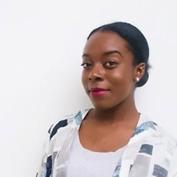 Imani was mentored by Andy Street, Mayor of the West Midlands with One Million Mentors:
"Speaking to my mentor makes me aware not to put too much pressure on myself. It's good to check in with someone and believe in what I have done and take time to pat myself on the back sometimes.
My mentor has taught me that anyone can be a leader, but not everyone can be a good leader. Talking through different leadership styles with Andy and speaking to him about his role and his previous role has helped me understand what kind of leader I am."
Applications should be submitted to williams.s@cw-chambertraining.co.uk
To find out more, contact Sarah Williams at Chamber Training on 024 7623 1122 or enquiries@cw-chambertraining.co.uk    www.onemillionmentors.org.uk