Exclusive Breakfast Briefing for Level 7 ACCA Apprenticeships
Building on its strengths in accountancy apprenticeship training, Coventry & Warwickshire Chamber Training is hosting an exclusive Breakfast Briefing on 18th May to raise employer's awareness of how they can develop their finance team through the new apprenticeship in Accountancy Taxation (level 7).
Working in partnership with Kaplan Financial Limited, who have a proven track record in delivering high quality accountancy training, the team at Chamber Training have designed an exciting programme of professional accountancy study, including bespoke classroom tuition, available locally, with one to one workplace support and guidance.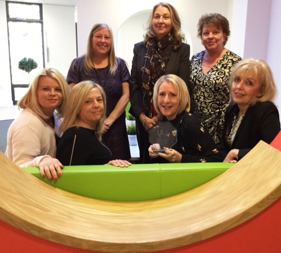 Sally Lucas, Executive Director at Chamber Training commented, "We urge employers to come along on 18th May to hear about this fantastic opportunity for employers to develop their team of professionals, with the new level 7 Accountancy Taxation Apprenticeship being equivalent to a Masters' Degree and will include a full Accountancy Professional Qualification ACCA.
"Our breakfast briefing will enable employers to hear important information about this new apprenticeship, who's eligible, use of apprenticeship levy, as well as how to claim 90% of the costs of training from the government for non-levy payers.  It will also cover how the apprenticeship can develop new and existing staff, delivery models plus plenty of opportunity to answer questions," Sally concluded.
Coventry & Warwickshire Chamber Training is one of the largest private training providers offering apprenticeships across Coventry & Warwickshire. It helps and supports businesses to realise the benefits an Apprentice can bring, including business growth and new fresh ideas. Whilst it's good to see that nationally Apprenticeship achievement rates are up across the board at 67.7% in 2017, according to the latest Department for Education statistics, Coventry and Warwickshire Chamber Training is forging ahead of the crowd with its accountancy apprenticeship achievement rate of 91.4%. This is a great testament to the hard work and dedication of the staff in designing and delivering Apprenticeships that clearly work.
To book your complimentary place at the Employers' Breakfast Briefing on Friday 18th May from 8.30am to 10.00am at Chamber Training, please contact Jenny Frost at Coventry & Warwickshire Chamber of Commerce Training on 024 7623 1122 or email her at frost.j@cw-chambertraining.co.uk
words: 355
Photo caption: (Front right): Jan Ryan and Sally Lucas are seen with training managers from  Chamber Training.