Overwhelming Seal of Approval
Coventry & Warwickshire Chamber Training (CWCT) has been given an overwhelming seal of approval from employers in the region as it helps them to tackle the skills shortage.
A subsidiary of the Coventry and Warwickshire Chamber of Commerce, CWCT scored 95.6 per cent in an employer satisfaction survey run by the Education & Skills Funding Agency (ESFA).
It follows on from a student satisfaction survey of more than 93 per cent and is testament to CWCT's commitment to helping find the right roles for apprentices to suit both the individual and the employer.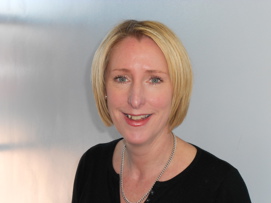 Sally Lucas, executive director of CWCT, said: "We have close to 650 apprentices placed with businesses and other organisations across Coventry and Warwickshire – from manufacturing through to retail.
"Our affiliation with the Coventry and Warwickshire Chamber of Commerce means we have our fingers on the pulse when it comes to what businesses want and we understand their concerns about the skills shortage.
"I believe that is why we have scored so highly in our employer satisfaction survey and it is testament to the team here for their efforts in ensuring both employers and apprentices are suited to one another.
"Apprenticeships are a great way of growing your own staff and means that they can be shaped to fit the company ethos.
"There have been significant changes to the way apprenticeships are funded in recent months but we are seeing this begin to settle down now and employers of all sizes and sectors are seeing the genuine benefits they bring at a time when skilled staff are hard to come by.
"This is reflected by the fact we have placed more apprentices in the past six months than we did in the same period last year so the message appears to be getting through – apprenticeships are a great way to go for individuals and employers."
Louise Bennett, chief executive of the Coventry and Warwickshire Chamber of Commerce, said: "We speak to businesses all the time and, particularly through our branch and policy work, we hear from companies who are concerned about skills.
"Apprenticeships are a very important part of the mix if we are going to, ultimately, solve the skills shortage and we are very proud of the work that CWCT and its team are doing."
If you want to learn more about employing an apprentice, or the subjects we cover please click here to view our range. Alternatively you can contact us here.