National Apprenticeship Week 2020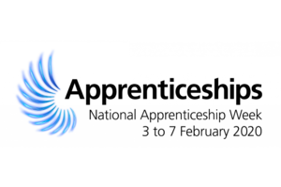 Now in its 13th annual year, National Apprenticeship Week 2020 (NAW2020) themed event 'Look Beyond' celebrated the diversity and value that Apprenticeships bring to employers, apprentices and communities across England. 
The team at Coventry & Warwickshire Chamber of Commerce Training celebrated the annual event by hosting an Apprenticeship Open Day which offered a platform for individuals, employers and parents to find out more about apprenticeships, gain advice and support with CV writing and interview skills and discuss the courses and qualifications available.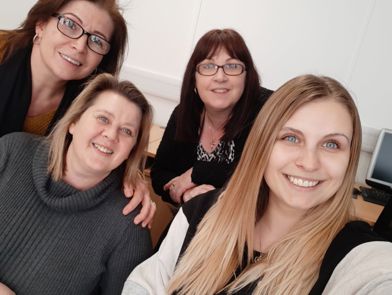 Employers and learners were also encouraged to get involved with various events throughout the week including video interviews and social media activity to reflect on how Apprenticeships have helped with the success of their businesses and apprenticeship career progression.
Commenting on the successful national event, Sally Lucas, Executive Director at Chamber Training said: "National Apprenticeship Week celebrates the wide range of career options and industries that are now available in apprenticeships.
"We regularly speak to employers who voice concerns about business growth being held back by a lack of skills. By working closely with businesses we can  understand their needs and  design apprenticeships that are tailored and relevant to them.
"We currently have over 700 apprentices working with companies across Coventry & Warwickshire undertaking apprenticeships in all sorts of disciplines, including management, customer service, business, accountancy, health and social care as well as children's care.  It is encouraging too as we continue to receive positive feedback from employers that they are already seeing value from diversifying their workforce by employing apprentices and the return on investment they bring."
To find out how Chamber Training can help your business to source the right apprentices to suit your requirements, please contact their Business Development Team on enquiries@cw-chambertraining.co.uk or call 02476 231 122.
Pictured above is Coventry City Council's Health & Social Care Level 3 learners, with Chamber Training's Rachael Clarke (back right), sharing the highlights of their Apprenticeship with Chamber Training.


We have an array of photos of businesses and individuals who shared images throughout Ntional Apprenticeship 2020, so please take a look:
https://www.cw-chambertraining.co.uk/news-and-media/gallery/apprenticeship-week-highlights-2020/