Advent Calendar Donation to Support Local Children
Coventry & Warwickshire Chamber of Commerce Training, a leading provider of Apprenticeships and business-to-business training courses, is once again supporting an advent calendar appeal to help Coventry children who are living in hostels, domestic violence units, and temporary accommodation.
According to Child Poverty Action Group, a UK charity that works to alleviate poverty and social exclusion, there are more than one in four children in the UK growing up in poverty. 
The Government has focused on making work pay, but two in three children who are in poverty have a parent who is in work.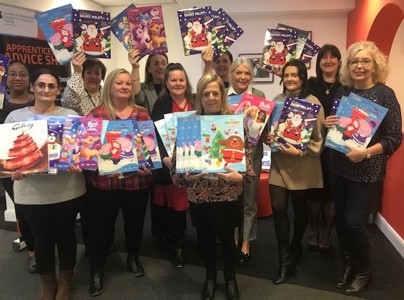 Commenting on the appeal, Sarah Williams, a Training Manager at Chamber Training said: "For a number of years, we have been collecting advent calendars for children in poverty across Coventry with great success.
"This year we have managed to collect nearly 50 calendars, which will be added to the 2,000 calendars already collected by  the organiser Toni Marie Anderson for the charity appeal. Our staff and students have made a great contribution to such a worthwhile cause which is testament to the work we do at Chamber Training to support our communities.
"The advent calendars will be hand-delivered around Coventry to lots of children who are living in poverty. We are delighted to help them with these donations and each calendar will make so many children happy."
To find out how Chamber Training can help you, please contact Sarah Williams at Chamber Training on 024 7623 1122 or enquiries@cw-chambertraining.co.uk
 Photo caption: The team at Chamber Training are seen with the collection of advent calendars.