Bespoke Training Solutions with Chamber Training
Coventry & Warwickshire Chamber Training is offering an extensive range of bespoke training, specifically designed for businesses and their individual training needs.  This increasingly popular approach to training also presents businesses with excellent cost-effective solutions.
As one of the largest providers of training and development in Coventry & Warwickshire, Chamber Training has developed a strong record in supporting businesses, by working in partnership to create and deliver a successful plan of learning.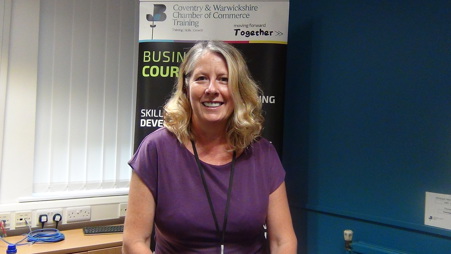 Commenting on the benefits of tailored and bespoke learning, Tracy Sawrey, Management Trainer at Chamber Training said: "Our training solutions for bespoke are available face-to-face in your business, even during these difficult times.  I am pleased to see our staff working safely in partnership with our employers in a way that suits the needs of the business currently. We are also offering remote bespoke sessions to those where access is not possible at their business location.
"Training solutions can be selected from our main suite of seminars including Time Management; Managing Change; Project Management; Effective Sales and Communication; Business Planning and Appraising People and Performance.  Alternatively, we can research and design training programmes for you.
"As a delivery partner of Coventry & Warwickshire Skills4Growth, businesses are able to access 50% funding towards both accredited and non-accredited courses. We would urge SMEs to get in touch with us to find out if they are eligible for this funding."
To discuss how bespoke training could benefit your business or to determine if your business is eligible for 50% ESF funding, please contact Coventry & Warwickshire Chamber of Commerce Training's Business Development Team on 024 7623 1122 or enquiries@cw-chambertraining.co.uk
Pictured is Tracy Sawrey, a Management Trainer at Coventry & Warwickshire Chamber Training.