'Build the Future' with National Apprenticeship Week 2021
In celebration of National Apprenticeship Week from 8th to 14th February 2021, Coventry & Warwickshire Chamber of Commerce Training is urging employers to look at the benefits of hiring apprentices to develop a skilled and qualified workforce.
As the leading provider of apprenticeships, higher education, and business to business training courses in Coventry and Warwickshire, we have a strong track record of working in partnership with businesses to create and deliver a plan of learning that meets business needs.
Commenting on how Apprenticeships can provide a real investment for the future, Sally Lucas, Executive Director at Coventry & Warwickshire Chamber of Commerce Training said: "The theme for this year's National Apprenticeship Week is 'Build the Future'. We are prompting employers to consider how apprenticeships offer an exciting route to attract fresh and new talent to take your business forward. Businesses can employ apprentices at various levels, from school leavers and graduates to individuals looking for a career change.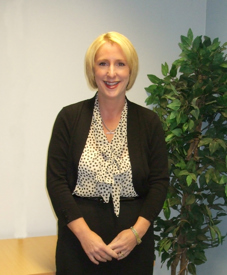 "As an employer, you can take advantage of Government incentive payments to recruit new people to the team, as well as benefit from additional Government support to contribute to the costs of training. In summary, there has never been a better time to employ an apprentice or start an Apprenticeship.
The Government's incentive payments for hiring apprentices have been extended to 31st  March 2021. Any employer who hires a new apprentice aged between 16-24 years old will receive a payment of £2,000 and employers looking to hire apprentices aged 25 and over will receive £1,500.  The payments are in addition to the existing £1,000 from the Government for 16 to 18-year-old apprentices.
Coventry & Warwickshire Chamber of Commerce Training has a wealth of experience in navigating the apprenticeship landscape, assisting employers to access all of the benefits that apprenticeships can bring."
To discuss how Apprenticeships could benefit your business or to find out more about the government incentive scheme, contact Coventry & Warwickshire Chamber of Commerce Training's Business Development Team on 024 7623 1122 or enquiries@cw-chambertraining.co.uk
 Pictured: Sally Lucas, Executive Director at Coventry & Warwickshire Chamber of Commerce Training