Offering Employment Support for Under 35's
Recent studies show that under 35s account for 80% of all job losses since the pandemic began.  As young people face widespread cuts in sectors such as retail and wholesale and hospitality, Coventry & Warwickshire Chamber Training is encouraging businesses to think about creating job opportunities for young people.
As one of the largest apprenticeship providers in Coventry & Warwickshire, the specialist team of advisers at Chamber Training has a strong track record of working in partnership with businesses to tailor apprenticeships around business needs.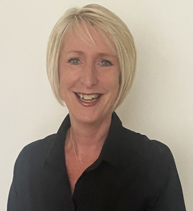 Commenting on the current young unemployment crisis amongst younger people, Sally Lucas, Executive Director at Chamber Training said: "As we face a challenging economic climate, we encourage employers to look at creating employment opportunities, particularly for young people, through apprenticeships which offer a cost-effective way of developing the workforce of the future.
"The data shows that employment rates amongst younger people are lagging behind that of the wider population. In addition, they are finding themselves stuck in the underemployment trap, caught in lower-paid, less secure jobs.
"Apprenticeships are a great way of enabling employers and individuals to gain the skills and knowledge which make a difference in the workplace.  They offer opportunities to learn new skills in areas such as accountancy, management, customer service, health and social care, children's care, hairdressing, and business administration. Apprenticeships are individualised and provide the platform to learn, grow and excel on a career path.
"Currently, there are Government apprenticeship incentive payments available of up to £4,000 per apprentice for employers creating new apprenticeship posts by the end of September.
To find out more about Chamber Training's Apprenticeship Programme and Support Programmes, please contact our Recruitment Team on 024 7623 1122 or enquiries@cw-chambertraining.co.uk
Photo caption: Sally Lucas, Executive Director at Coventry and Warwickshire Chamber Training.