Tips on How to Cope with Homeworking during COVID-19
During these unprecedented times, how are you coping with working from home?
At Chamber Training the staff are being encouraged to identify their personal stress triggers, adopt strategies to help control them and learn how to activate good stress into the working day.
As an award-winning training provider, Chamber Training offers an accredited mental health training programme that supports mental health training practices and wellbeing policies for staff and our students.  By using the knowledge and the tools provided, the staff have a greater understanding of mental health problems and stress which are really helping them to cope whilst working at home during COVID-19.
Although some people thrive under pressure, others will struggle to cope with the sudden changes we are being forced to cope with.  So, it is also important to pay close attention to your own mental health and perhaps liaise with organisations such as MIND as they have lots of hints and tips on staying mentally well.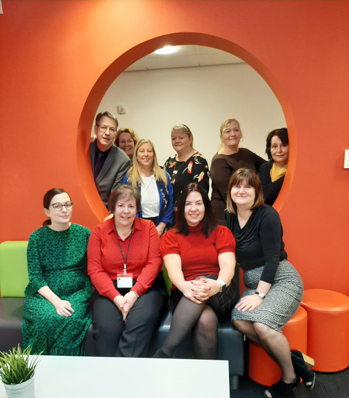 The team at Chamber Training has come up with seven ways to cope with working at home during this crisis and hopefully these will help you:
Simple tip. Although it's tempting to stay in your pjs all day, it's important to make an effort to take a shower and get dressed. This can really help to motivate you and put you into the right mindset for the day.
Designate a workspace for your home office. It's important to keep your work and home life separate so that you can switch at the end of your working day.
Try and stick to your usual working hours. There are plenty of tools online to help you to organise your time and tasks more effectively.
Communication is Key. Stay in touch with your colleagues, especially your manager! Plan regular zoom meetings to upcoming projects and priorities.
Take regular breaks away throughout the day. Try setting a timer for your breaks. Throw in some laundry, make a hot drink, give your eyes a break away from all screens, including your mobile.
Plan some online exercise sessions. Go on YouTube and Instagram as there are plenty of free activities available to help you get moving!
Limit watching the news and updates on COVID-19 to once a day. Use distraction techniques such as listening to motivational music.
To find out more about Chamber Training's certificate in awareness of mental health problems, call 02476 231 122 or enquiries@cw-chambertraining.co.uk                                                        (Words: 418)