Offering the Right Level of Care
Coventry City Council is working in partnership with Coventry & Warwickshire Chamber of Commerce Training to maximize expertise and productivity within their Health & Social Care teams.
Health and Social Care qualifications are essential for those working in the care industry to ensure they have the skills, knowledge and confidence to provide the highest level of care and support to their service users. Care is a heavily regulated industry, so investing in upskilling staff helps to reduce risk and gain a competitive edge within the care sector.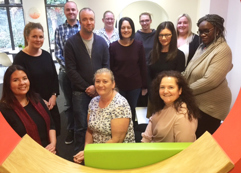 Gerda Dunn - Service Manager in Learning Disabilities and Mental Health Provision at Coventry City Council stated: "Working in social care can be very demanding both physically and emotionally, therefore it's vital our workforce is equipped to deal with the pressures they regularly contend with.  We were keen to find a local training provider that offered quality training solutions and a dedicated support network.
"Chamber Training was successful in winning the contract due to their excellent level of expertise within the Health & Social Care sector and our confidence in their ability to provide our employees with the highest standard of learning and support. Our close proximity, both in location and communication are also important factors, as management engagement is crucial - we have a great working relationship with Chamber Training." This relationship works both ways – Chamber Training's level 5 Tutor, Lesley Parkinson fed back that "the management at the Council are totally committed to supporting their staff and making sure they get involved in their learning".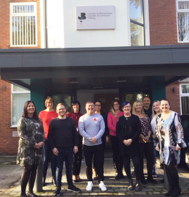 April Ross, - Coventry City Council Service Manager Housing with Care, Dementia and Short-term care provision added: "Our staff are undertaking apprenticeships at levels 2, 3 and 5 in Adult Care Worker, Lead Adult Care Worker and Leadership and Management, depending on level of experience and job role.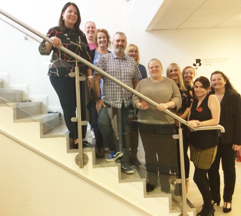 Commenting on the successful partnership, Lucy Howl, Account Manager at Chamber Training remarked: "As Service Managers, Gerda and April have been extremely flexible in accommodating their teams' needs and circumstances. There is a high level of interaction between our companies and we look forward to a long and continued relationship."
Chamber Training offers a range of Health & Social Care apprenticeships for people working in the industry.  To find out more about gaining qualifications in this sector, please contact C&W Chamber Training's Business Development Team on 024 7623 1122 or enquiries@cw-chambertraining.co.uk                 
Photo captions: From top Levels 2, 3 and 5 in Health & Social Care learners from Coventry City Council.