Employer Courses for your Business
Coventry & Warwickshire Chamber Training will unleash your business potential by developing employers' staff to perform effectively, efficiently and with pride to deliver excellent customer service.
Through our courses and seminars, solve business problems and get the best from your most valuable asset – your staff. Our approach involves listening to customer needs and recommending the right training solution resulting in real business benefits. We aim to ensure that you are provided with the latest skills and techniques that benefit your business and match your budget.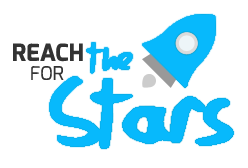 Short Courses
A variety of short courses are available to all. Typically one day in duration, sessions are interactive and lively to ensure real benefits that contribute to the success of you and your business.
Bespoke Training Solutions
There are many benefits in having a course tailored just for you and your company. Delivered at either your premises or at our training facility a specially designed course, built upon your business requirements ensures maximum impact and return.
COACHING & CONSULTANCY
One to one coaching and consultancy offers support to Executives and Managers across a range of business themes. This includes mentoring, which can offer highly tailored support for key personnel.
Real Stories, Real People